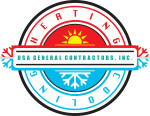 USA General Contractors, Inc.
8665 Sudley Rd., Ste. #151
Manassas, Fairfax, Virginia, 20110
UNITED STATES
AMERO
acceptance level:
25%
Goods/Services offered:
Commercial and residential renovation, commercial and residential laundry equipment repair, kitchen equipment repair, commercial janitorial services, home appliance repair, heating and air conditioning. Maintenance, snow removal and landscapingg. Deck built, tree and stump removal services, electrical services.